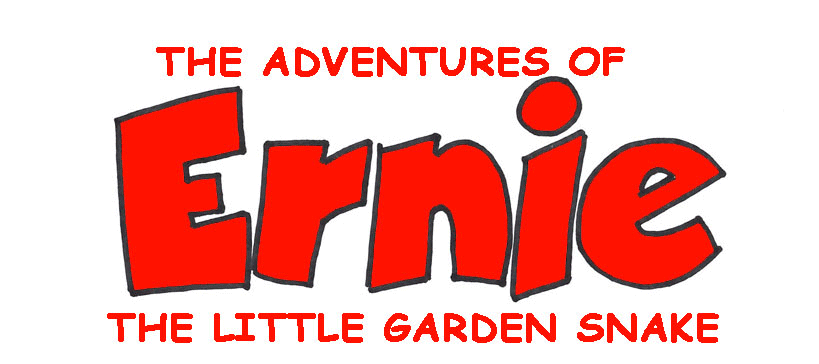 Hi Everybody. My name is Ernie, and I am a Garden Snake. I am so happy that you stopped by our website.

My friend Roy Bates has written a series of wonderful children's books about me and my friends. You can find them in the BOOK STORE link on the bottom of this page.

I live with my mom and dad in a little valley called Woodsville...it is just a walk away from the Old Mill Pond. I play in Woodsville, go to school there and all my friends live there. You can meet a lot of my friends in the FRIENDS link on the bottom also.

We hope you enjoy your visit to our website, and hope you stop by often. Lots of fun stuff can always be found here. So y'all come back soon, y'hear.
Roy Bates would love to here from you. You can email him at RBates50@aol.com