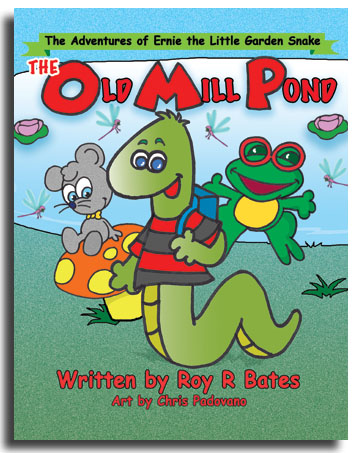 Written by Roy R Bates
Art by Chris Padovano
The Old Mill Pond is the story of a little garden snake named Ernie, who is kind to everyone he meets. On his journey to the old mill pond, Ernie meets many wonderful friends, such as Rodney, the little mouse, Big Dan, the Ariel Dragonfly, the Three Hobo Rats, and of course his special friend from school, Charlie, the Bullfrog.
As you read the story, you will find a moral that is intended to help children become the best they can be. Find the moral to the story, teach it to your child, and live happily ever after.
Click to Enjoy a Preview of THE OLD MILL POND

$12.95